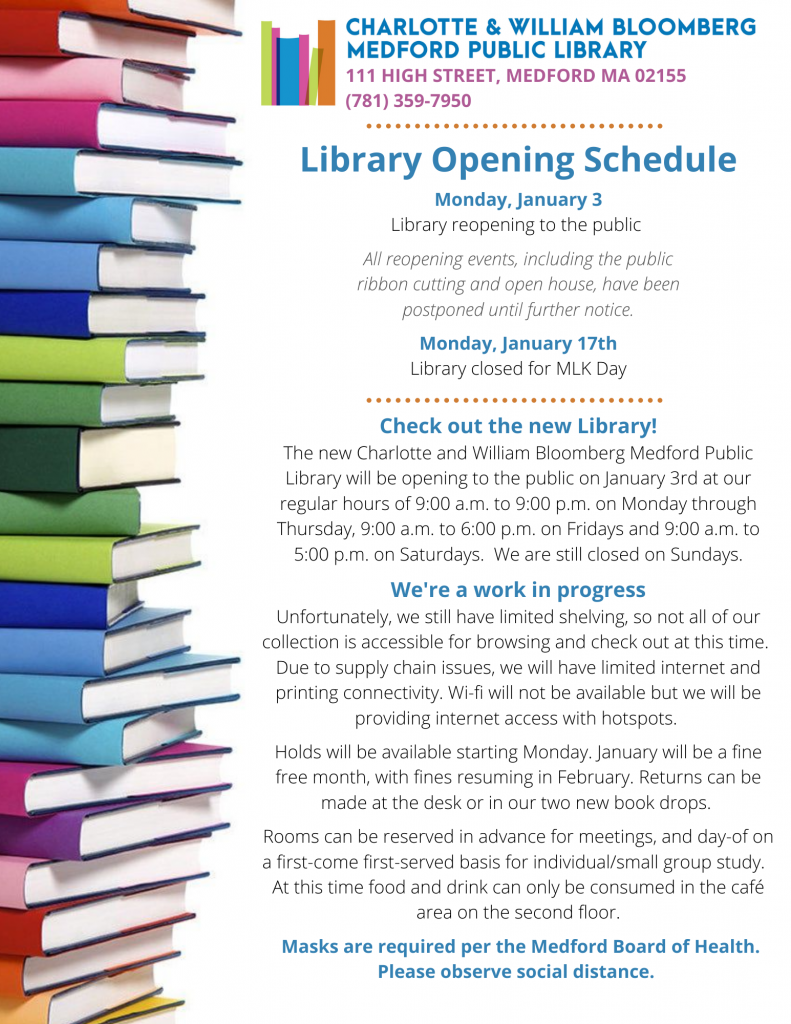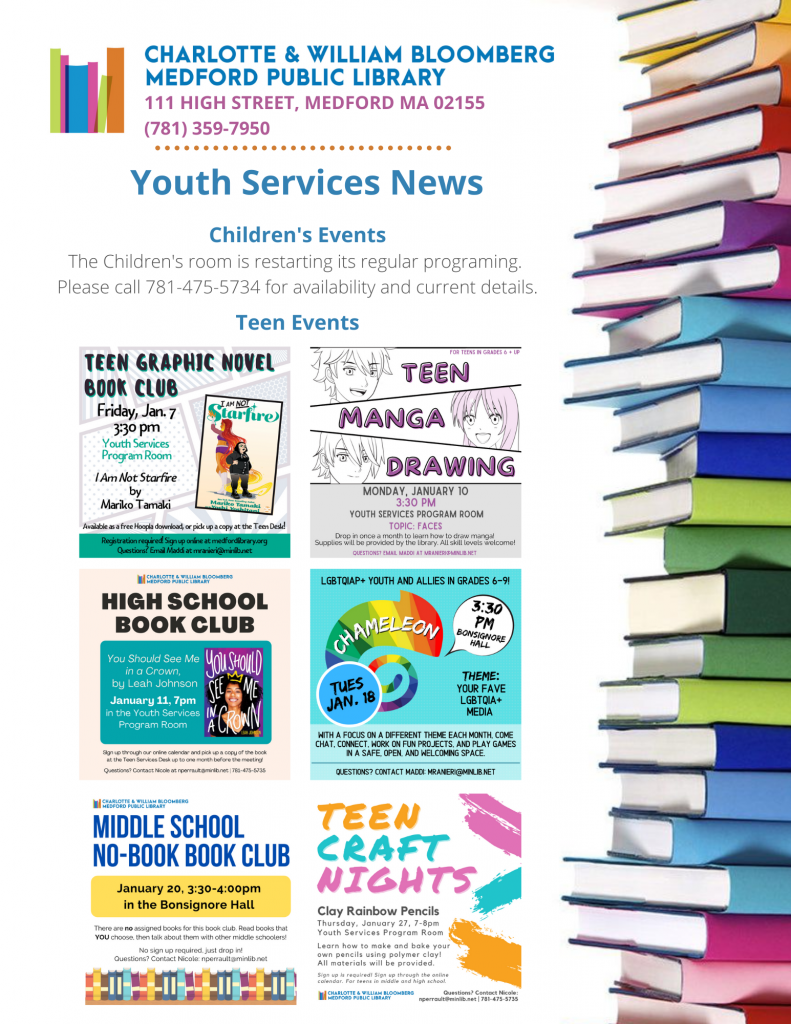 Library Opening Schedule
Monday, January 3: Library reopening to the public
All reopening events, including the public ribbon cutting and open house, have been postponed until further notice.
Monday, January 17: Library closed for MLK Day
Check out the new Library!
The new Charlotte and William Bloomberg Medford Public Library will be opening to the public on January 3rd at our regular hours of 9:00 a.m. to 9:00 p.m. on Monday through Thursday, 9:00 a.m. to 6:00 p.m. on Fridays and 9:00 a.m. to 5:00 p.m. on Saturdays. We are still closed on Sundays.
We're a work in progress
Unfortunately, we still have limited shelving, so not all of our collection is accessible for browsing and check out at this time. Due to supply chain issues, we will have limited internet and printing connectivity. Wi-fi will not be available but we will be providing internet access with hotspots.
Holds will be available starting Monday. January will be a fine free month, with fines resuming in February. Returns can be made at the desk or in our two new book drops.
Rooms can be reserved in advance for meetings, and day-of on a first-come first-served basis for individual/small group study. At this time food and drink can only be consumed in the café area on the second floor.
Masks are required per the Medford Board of Health. Please observe social distance.
Youth Services News
Children's Events
The Children's room is restarting its regular programing.
Please call 781-475-5734 for availability and current details.
Teen Events
For teen events, check https://medfordlibrary.org/teens/teen-events/