The mosaic wall in the Charlotte and William Bloomberg Medford Public Library was created by artist Glendalys Medina, working closely with Stephen Miotto, a master in the ancient craft of mosaic based in Carmel, New York.
The project began with Medina devising a composition for a prominent wall that would be part of the new building's entry and reception area. From the outset the understanding was that the most impactful way to bring their plans to life would be mosaic.
The translation of Medina's ideas — deploying this historic technique– would require hundreds of small pieces of colored glass (tesserae). In order to develop and refine the final mosaic, the artist worked collaboratively with Miotto over numerous working sessions with Miotto, to understand the enormous range of tesserae that could be drawn from, and to determine the scale and strategies for realizing their vision.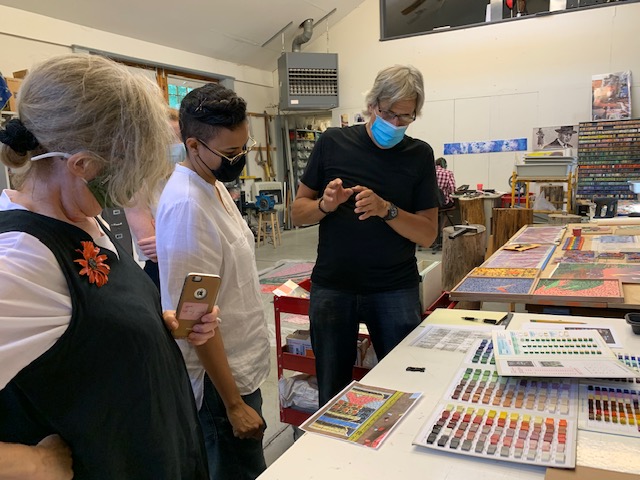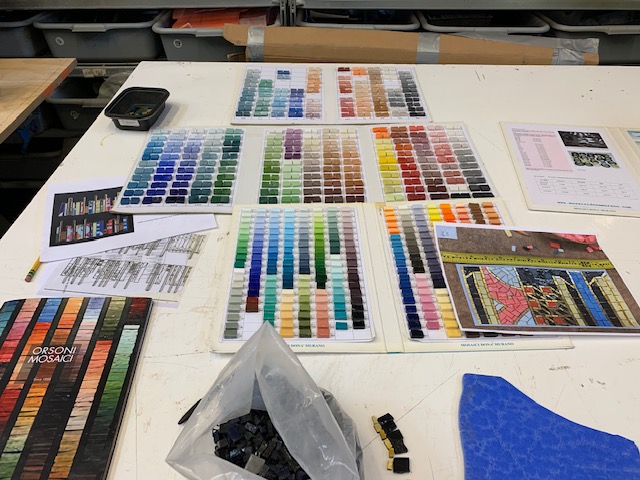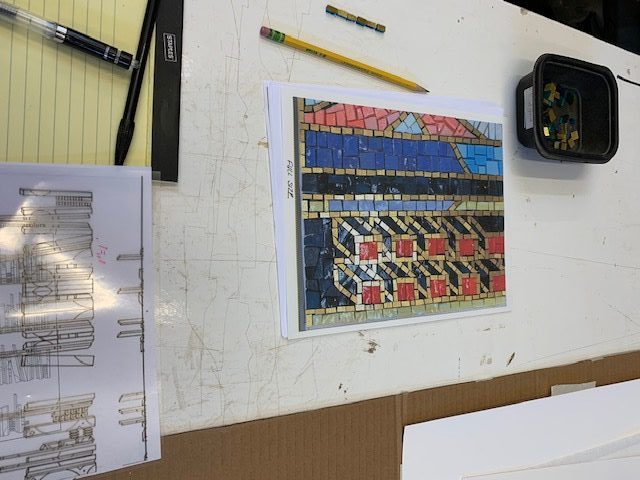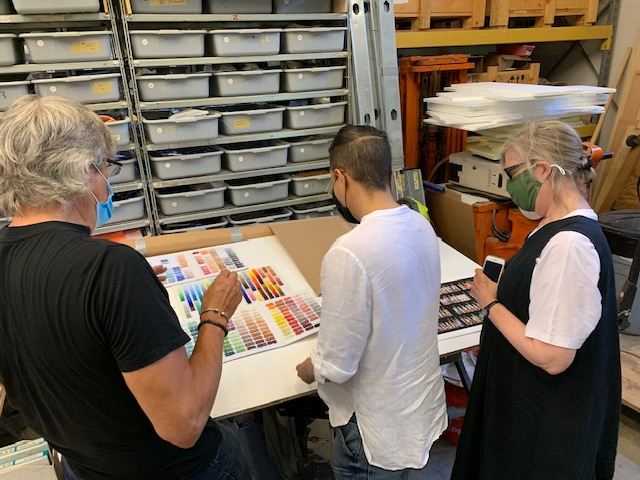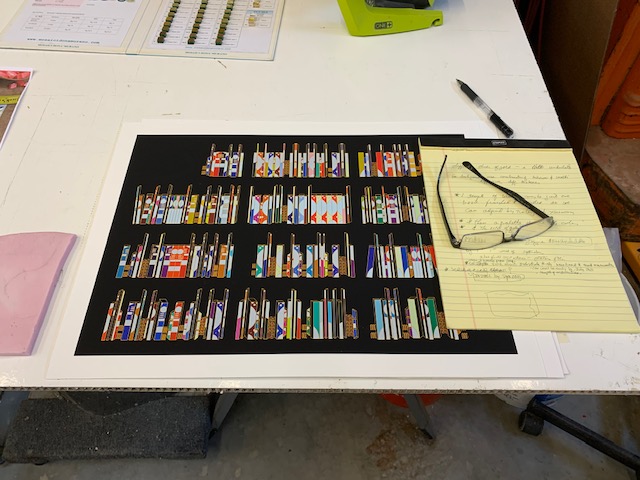 Medina and Miotto finalized the palette, including the rich mix of colors to create the striking 'black' background. Then samples and instructions were sent by Miotto to the corresponding workshop in Spilimbergo, a small Italian village north of Venice. Guided by Miotto, it was there that the entire mosaic was fabricated. Upon completion, the massive work was documented, approved by Medina, and then shipped to the USA for its installation in Medford by Miotto. Medina was again on hand to inspect the work and confer on final details and finishing touches, including the tonality of the grout and the lighting of the wall.
Glendalys Medina works across various mediums — including works on paper, collage and assemblage, printed works and performance. Their pursuits have special relevance in the context of a library and the in the traditions of the tools of writing.
Many of Medina's works draw on the symbols and systems of language, alphabets and books — which they deconstruct and reconfigure into personal abstractions rooted in shared cultural forms and symbols.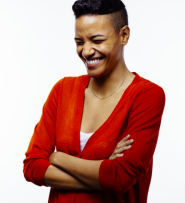 Glendalys Medina


Born in Puerto Rico
Lives and works in New York City
Glass mosaic