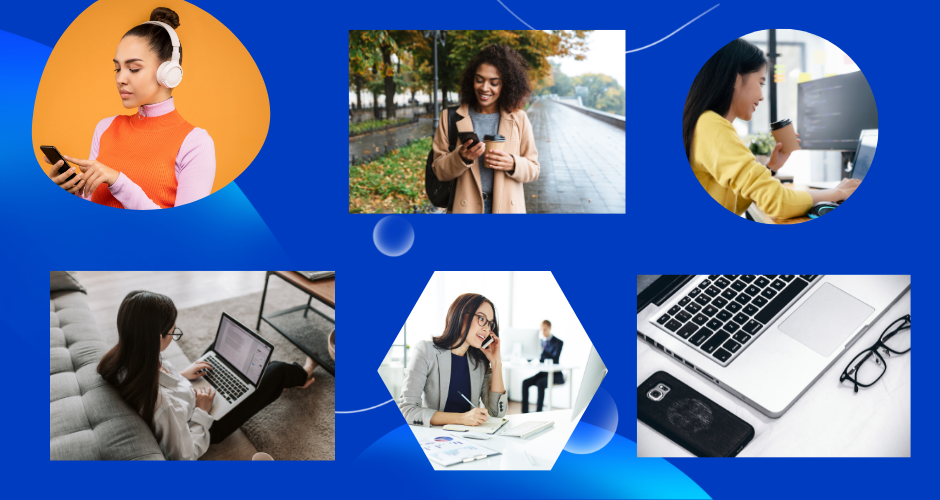 Hotspots
Policy Statement
This Hotspot Program supports the Massachusetts Board of Library Commissioners' goal to Advance Equitable Access to Resources by promoting "excellent connectivity and technology infrastructure, training, and support frameworks to equitably meet the needs of library users in Massachusetts" and the Institute of Museum and Library Services' American Rescue Plan Act Objective 1.1 to advance digital inclusion. Hotspots funded by the American Rescue Plan Act grant administered by the Massachusetts Board of Library Commissioners. In order to support the widest number of patrons, we are requesting households borrow one Hotspot at a time.
Rules
Who Can Borrow a Hotspot?
Hotspot borrowers must be 17 years old and in good standing with the library.  Only one (1) hotspot is allowed per household, but each hotspot will support up to ten (10) connected devices.  Hotspots can only be checked out in person at Medford Public Library and cannot be sent to another library for pick up.
For How Long?
Hotspots may be borrowed for two (2) weeks.  Library staff may authorize up to two (2) renewals if enough hotspots remain on the shelf to fill outstanding requests.  Please come to the library in person or call 781-395-7950 to request a renewal, since borrowers can't renew hotspots themselves.
Fines & Fees
Hotspot borrowers will be fined $1 per day late, up to a total of $10.
Loss or Damage.
Loss of a hotspot will incur a $40 fee.
Acceptable Use
Borrowers will adhere to the Medford Public Library's internet acceptable use policy when using the mobile hotspot. What this primarily means for the internet provided by the Hotspots is:
Do not use the internet for illegal purposes
Do not use the internet to transmit threats or harass anyone
While checked out, the hotspot remains the responsibility of the borrower. Borrowers should not lose control of the device by lending to friends or associates.
Any attempt to alter the configuration of the hotspot is strictly prohibited and may result in loss of borrowing privileges.
Misuse or abuse of the Medford Public Library's equipment may result in the suspension of access privileges.
Procedures
Hotspot Availability
Hotspots may be reserved, just like a book, through the library catalog or by calling the library at (781) 395-7950 during normal business hours.
The hotspot should be picked up within two (2) days, or it will be set aside for the next user.
Hotspots should be returned to a staff member at a Medford Public Library service desk. Do NOT place the hotspot in the book drop.
Hotspots should be returned with the power cord, SIM card, battery and case to the Medford Public Library in the same good working condition as it was when it was checked out.
If the hotspot is not returned within three (3) days after the due date, service will be turned off and the hotspot will become unusable.
Filtering
These hotspots are funded by a grant from the American Rescue Plan Act and administered by the Massachusetts Board of Library Commissioners. As such, they are required to have the option of a T-Mobile Internet filter. If requested, these hotspots can be checked out to the user without the filter activated. This is why we ask each patron on check-out if they would prefer a "filtered" hotspot or an "unfiltered" hotspot. Borrowers may request that hotspot filtering be disabled either when borrowing or reserving a device. The library will not ask for a stated reason. Some reasons patrons may be interested in an unfiltered hotspot can include an interest in watching shows on Netflix or Hulu, or the use of a VPN.
Hotspots are filtered by default using T-Mobile's content filtering often used for education. A summary of what is filtered can be found at: https://mblc.state.ma.us/programs-and-support/arpa-cares/hotspots/files/t-mobile-webtitan.pdf
Any other questions about hotspots or filtering should be directed by email to hotspot administrators at medtech@minlib.net.
Using the Hotspot
To turn on the Hotspot, press and hold the power button for three seconds. If the device is charged, it should read "Welcome" on the small screen as it loads.
When it completes turning on, the screen should show "T-Mobile " as well as battery and reception bars for a few moments. before turning on the screen. If you would like to know the username and password, press the power button to toggle through the pages (the first one should be Wi-Fi Name, the second one is the password). The Wi-Fi network information can then be accessed through a borrower's personal device's Wi-Fi settings to enable internet access.
The power button blinks either blue or green while the hotspot is powered on.
To turn off the hotspot, press and hold the power button for three seconds. It should read the word "Goodbye" before blanking out the screen.
How does it work
Hotspots provide wireless internet access by using data provided by cellular device carriers.
Technical Difficulties
Technical support is provided by T-Mobile to library hotspot borrowers at: (844) 341-4834.
Hotspots use T-Mobile's network to connect to the internet, meaning if the Hotspot is in a location that does not have T-Mobile cellular service, it will not work. Please refer to the T-Mobile Coverage Map to determine you will have coverage.
The Hotspots will not work outside of the United States.
If the hotspot is damaged or not working, please return it to a library service desk. Report the nature of the damage to a staff person.
Guidelines
A revocation of hotspot borrowing privileges may be appealed by written request to the Library Director, through the email medtech@minlib.net.
Disclaimers
The Medford Public Library is not responsible for any files, data or personal information accessed/transmitted using the hotspot.
The Medford Public Library will have no liability for direct, indirect or consequential damages related to the use of the mobile hotspots, including loss of data, or privacy invasions. Those who use the hotspots do so at their own risk and assume full liability for their actions.
Hotspot users are accessing the internet through the T-Mobile network, not the Medford Public Library's network.
Illegal acts involving Library equipment or services may also be subject to prosecution.
The Medford Public Library does not guarantee the hotspots will be charged upon check out.
Public Computers (Desktops)
The Medford Public Library offers computer and printer access in the Adult Services area. Appointments are no longer required. The Youth Services area cannot offer computer access at this time. A Library Card or Guest Pass will allow you access to the computer for one hour. Masks must be worn at all times, and users must follow social distancing, sanitizing, and other COVID-19 protocols in place.
Printing
Color single-sided only printing is available at $.25 per page, cash only. Envelopes and your own personal paper are strictly prohibited. Printing is currently only available from the public desktop computers.
Bring Your Own Device (Public WiFi)
The Library's open wireless network is MedfordPublicLibrary. Note that just like Starbucks, Stop & Shop, Whole Foods, Dunkins, etc., it is not a secured network, so please exercise caution with your electronic communications.
Laptop Checkout (NOT CURRENTLY AVAILABLE )
Laptops are available on a first-come, first-serve basis with a valid Minuteman library card and the signing of a loss prevention agreement. Laptops currently cannot print. Laptops are in-library use only.
Borrow a laptop for use inside the Library!
These laptops are general purpose machines great for email, web surfing, social networking, and word processing/office tasks.
For Additional Laptop Checkout Questions, please call 781-395-7950 for more info!
Borrowing
Laptops can be checked out at the Circulation Desk for use within the library only for 2 hours. There is a limit of two checkouts (4 hours) per person per day. A fine of $1 per hour will be charged for laptops not returned on time.
Laptops are checked out on your library card. You must present a library card or show an ID so we can look up your card. Patrons with fines or fees over $10.00 may not check out the devices. You may not use a computer guest pass to check out a laptop.
Last laptop check out of the day will be one hour before closing. Users will be asked to return the laptops 15 minutes before closing. Users are liable for damage to equipment. There will be a $500 charge for laptops lost or removed from the building.
Library computers are located in public areas that are shared by library users of all ages, backgrounds, and values. We request that our computer users remain sensitive to the fact that they are occupying a public environment.
Laptop Checkout Frequently Asked Questions
How do I know what time my laptop is due back?
When you check out you will be given a receipt with the checkout time on it. Your checkout will expire two hours from that time.
Can I print from the laptop?
Remote printing is not available at this time. However, If you need to print something from the laptop, talk with the Reference Librarian about printing options.
Will my information be visible to the next person who uses the laptop?
No. Once a laptop is turned off, the memory is wiped.
Can I take the laptop out of the building?
No. Laptops are for in-house, in-library use only.
Can I reserve a laptop in advance?
No. Laptops are available on a first come, first served basis.
How old do I have to be to borrow a laptop?
Laptops are available for users sixth grade to adult.

~~~ Please call 781-395-7950 for more info! ~~~