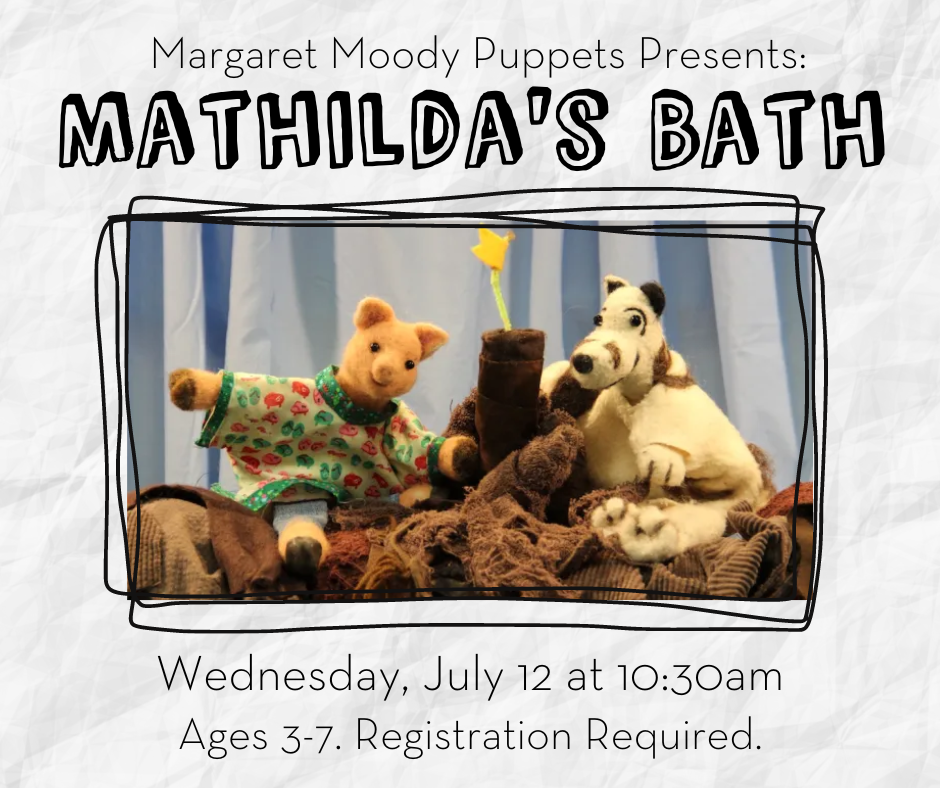 Join us for a fun puppet show presented by Margaret Moody Puppets!
Only Mrs. Piggle Wiggle's magic can convince the grimy Mathilda to take a bath. This story is a light-hearted adaptation of a Betty Macdonald story told with needle-felted pig puppets. This show is best for children ages 3-7.
Registration is required for this event. Registration will open on June 1.
Questions? Contact Sam D. at sdonahue@minlib.net.